website: https://uniri.hr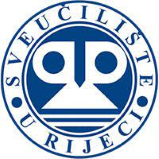 The University of Rijeka (UNIRI) is the main educational and research institution in the western part of Croatia. Founded in 1973, it has 16 constituents, which include an Academy of Applied Arts, ten faculties and four university departments, with over 161 study programmes. It is attended by approximately 16,500 students and employs over 1,700 employees and almost 1,000 researchers. It focuses on excellence, quality assurance, life-long learning, active collaboration with the local community and economy, and active inclusion into the European Higher Education Area and European Research Area.
UNIRI is the first university in Croatia to have signed The European Charter for Researchers and The Code of Conduct for the Recruitment of Researchers, thereby accepting the European Commission's initiative aiming to increase employability and promote research careers as vital elements in the strategy of economy growth, employment, and setting up the European Research Area. In addition, UNIRI was the first to sign the European Commission's Charter for participation in the Group for Human Resources Strategy Implementation.
UNIRI is a member of the Alps-Adriatic Rectors' Conference, the union of 40 European universities, the aim of which is to promote cooperation between universities and other higher education institutions across the Alps-Adriatic area, as well as cooperation in business, arts and future-oriented projects.
UNIRI's Faculty of Humanities and Social Sciences (FFHS), which will be responsible for the implementation of the project, is attended by approximately 1,600 students, and employs 160 academic and 35 administrative staff members. It consists of ten departments and one division. In addition to four PhD courses, it offers a number of single- and/or double-major BA and MA degree courses in Croatian Language and Literature, English Language and Literature, German Language and Literature, Italian Language and Literature, Cultural Studies, History, History of Art, Pedagogy, Philosophy and Psychology, as well as a brand new cross-departmental MA course in Translation Studies. Apart from the latter course, most of the other MA courses, including the courses in foreign languages, result in a teaching degree. FHSS includes the Rijeka School of Croatian Studies (the centre for teaching Croatian as a second or foreign language), two laboratories and four research centres. It is committed to excellence in research, the use of innovative teaching methods and the establishment of partnerships with the local community. FHSS is the home of Bilingualism Matters@Rijeka, a branch of Bilingualism Matters, a non-for-profit company based in Edinburgh, United Kingdom. Bilingualism Matters@Rijeka is devoted to disseminating research findings about multilingualism to the general public, raising awareness of the importance and benefits of multilingualism, and promoting multilingualism in society. It was founded within the European Union' FP7 "Advancing the European Multilingual Experience (AThEME)" research project in 2014.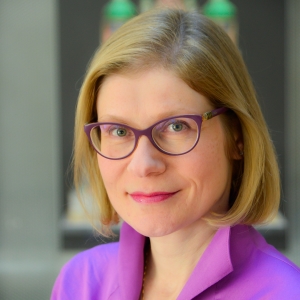 Tihana Kraš, PhD
email: tkras@uniri.hr
Tihana Kraš is Team Coordinator for UNIRI-FHSS. She is Associate Professor in the Department of English Language and Literature at FHSS. She obtained her MPhil in English and Applied Linguistics and her PhD in Second Language Acquisition from the University of Cambridge, United Kingdom. She is a developmental linguist and psycholinguist whose research and teaching focuses on first and second language acquisition and processing. Her expertise is in quantitative, in particular experimental, research methods. She co-authored a monograph, Experimental Methods in Second Language Acquisition Research, published by the University of Rijeka in 2015. She is Co-Editor of the Studies in Bilingualism book series, published by John Benjamins. She is Director of Bilingualism Matters@Rijeka and former Director of the Centre for Language Research at FHSS. She was Partner Representative for FHSS on the EU-funded AThEME research project. She is currently Team Coordinator for UNIRI-FHSS on another Erasmus+ project – UPgrading the SKIlls of Linguistics and Language Students (UPSKILLS).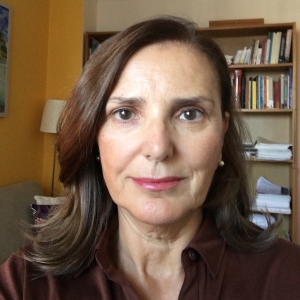 Zvjezdana Vrzić, PhD
email: zv2@nyu.edu
Zvjezdana Vrzić holds a PhD in Linguistics from New York University, United States of America, and is currently Adjunct Professor in the Linguistics Department there. She taught sociolinguistics at the University of Rijeka between 2014 and 2021. She was also the first Director of the Center for Language Research at the University of Rijeka between 2015 to 2019. Her research focuses on minority and endangered languages, in particular those spoken in Istria (Croatia), language endangerment and shift, language contact in syntax, and collaborative language documentation and revitalization. For one of her community-oriented Istro-Romanian (aka Vlashki/Zheyanski) language documentation and preservation project, she received funding from the National Science Foundation (USA). She is an Area Editor for De Gruyter's Linguistic Minorities in Europe Online (for Croatian and Istro-Romanian). Since 2019, she has acted as one of the Directors of the Language in Society seminar at the Inter-University Center in Dubrovnik, Croatia.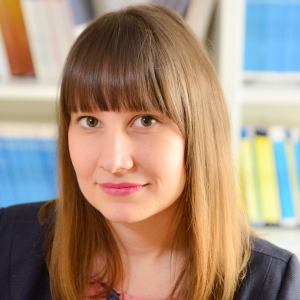 Sandra Jukić
e-mail: sandra.jukic@ffri.uniri.hr
Sandra Jukić is Language Instructor in the Department of Croatian Language and Literature at FHSS. She is a teacher of Croatian as a second and foreign language in the FHSS Rijeka School of Croatian Studies and a PhD student in Foreign Language Education at the University of Zagreb. Her research interests include second and first language acquisition, foreign language teaching methodology and Croatian as a second and foreign language.