website: https://www.auth.gr/en/uni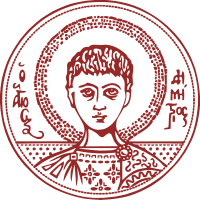 Aristotle University of Thessaloniki (A.U.Th.), founded in 1925, is the largest Higher Education Institution in Greece and South Eastern Europe, with 72,000 undergraduate and postgraduate students. It is a comprehensive institution with Faculties and Schools serving a vast array of scientific fields, ranging from natural and technological to social and health sciences, arts and humanities. The University aims to offer equal opportunities for learning, research and communication; it aspires to create an environment where education and research thrive, and subsequently, fulfil the vision for a better world with equal rights for all to claim the fruits of economic growth and social prosperity. The main campus is located in the centre of the city of Thessaloniki, and covers an area of about 33.4 hectares.  It comprises 10 faculties, 40 schools and 1 single-School Faculty. Every Faculty/School offers both an undergraduate and postgraduate degrees (2nd cycle and PhD). A.U.Th. also offers Lifelong Learning courses covering a wide variety of fields of study (https://www.auth.gr/en/diaviou), as well as summer schools and other short cycle study programs. A.U.Th. has signed cooperation with Universities in Balkan and Black Sea countries, China, Russia, U.S.A., Canada, Australia, Africa, Latin America, the Near, Middle and Far East and approximately 600 bilateral agreements with European Universities. A.U.Th. implements more than 2,000 national, European and international research projects per year.
A.U.Th. hosts the Bilingualism Matters Thessaloniki branch "Me2Glosses" ("With two Languages"), which consists of a group of researchers concerned mainly with issues of language development and bilingualism in children and adult populations. The team is actively involved in research on bilingualism and multilingualism and on training seminars aiming at opening a communication channel with people concerned with bilingualism matters and at promoting a dialogue that responds to questions regarding bilingualism with research as a tool. The city of Thessaloniki, home of the Aristotle University and of "Me2Glosses"advisory service, is a multifaceted metropolitan center that bears the mark of history and hosts a mosaic of peoples.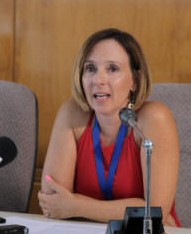 Marina Mattheoudakis is Professor in Applied Linguistics at the School of English, Faculty of Philosophy, Aristotle University of Thessaloniki. Her research interests lie in the areas of second language acquisition, bilingualism and bilingual education, language teaching methodology and corpus linguistics. She has participated in various research projects (EPICUR, CLILPrime, DysTEFL2, which was nominated for the ELTons Awards, 2014, etc). Between 2017 and 2020 she worked in Delaware, U.S. where she launched a bilingual immersion program (English-Greek) for K-3 and participated in the Alternative Routes to Teacher Certification program, University of Delaware. She has presented her research in national and international conferences and she has published her papers in refereed journals, books and conference proceedings. In 2005 she founded, with the support of the School of English, AUTh, the 3rd Experimental School of Evosmos, which is the first primary school in Greece that is supervised by a university foreign language department. More recently she founded in the School of English the Lab of foreign language learning, teaching and assessment in the school setting. She has been the President of the supervisory committee of the 3rd Experimental Primary school of Evosmos since 2011 and the President of the Greek Applied Linguistics Association since 2014.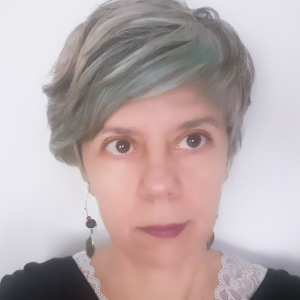 Prof. Despina Papadopoulou is Professor of Linguistics at the Department of Linguistics, School of Philology, Aristotle University of Thessaloniki, Greece, and the director of the Linguistics Lab (LingLab, http://ling-lab.lit.auth.gr). Her research interests lie in the areas of Language Processing, Bilingualism, Language Acquisition, Second Language Teaching and Refugee Education. She has been involved in a number of research projects on lexical and sentence processing, anaphora resolution, bilingual acquisition, second language learning and teaching and language disorders (Diapolis, BALED, PENED03, Pythagoras, IKYDA 04, ANACOR). She is currently supervising the project "Grammatical & lexical development in migrant primary school children" in the frame of MultiMind (https://www.multilingualmind.eu/) and she is one of the PIs of the project "Corpus compilation and educational approaches in multilingual settings of Germany and Greece" in collaboration with professor Christiane Bongartz, University of Cologne. She was the PI of the project "Teach4Integration", whose aim was to conduct training seminars for educators involved in the education of children with refugee/migrant background. Her work has been published in refereed journals and books and it has been presented in various conferences and workshops. Please visit http://ling-lab.lit.auth.gr/authors/despina/ for full CV.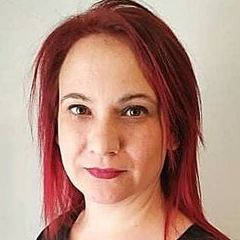 Dr Georgia Fotiadou is a member of the Teaching and Laboratory Staff of the School of Philology, Faculty of Philosophy, Aristotle University of Thessaloniki (AUTh). She is a member of the "Linguistics Lab" of the School of Philology and of the "Language Development Laboratory" of the School of English at AUTh. Her scientific interests include first and second language acquisition and development, bilingualism, native adult, child and L2 sentence processing, corpus based studies and language learning. She is also concerned with acquired language disorders, and language and cognitive processing, in general. She has published in journals and conference proceedings and edited collective volumes (a book and a thematic journal). She has been appointed in scientific projects as a junior and post-doctoral researcher (K. Karatheodoris, Reinforcement Program of Human Research Manpower, National Strategic Reference Framework 2007-2011, Excellence 2011). She has taught in the School of Modern Greek of (AUTh), in the School of Primary Level Education (Democritus University of Thrace), in MA EFL programs of the School of English (AUTh), and the Special Education MA (Hellenic Open University, the only distant learning university in Greece), while she has also participated in the program Routes in teaching Modern Greek as a second/foreign language (a distance training course for teachers of Greek to children and adults in Greece and abroad), E-twinning seminars for Greek teachers and Erasmus + projects.