UE website: https://www.ed.ac.uk
BM website: https://bilingualism-matters.org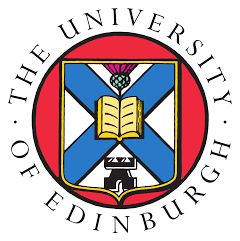 The University of Edinburgh is one of the largest and most successful universities in the UK with an international reputation as a centre of academic excellence. The University is the leading research university in Scotland, ranking 6th in Europe and 20th worldwide. It has over 40,000 students and over 15,000 staff members. The Department of Linguistics and English Language (LEL) is ranked 1st in the UK and is one of the largest centres for research in Linguistics in Europe. One of the key specialisations is cross-disciplinary theoretical and experimental research on language learning and bilingualism. LEL also is at the forefront of public engagement internationally through the research and information service
Bilingualism Matters (BM) is a research and public engagement centre with the primary aim to benefit the general public by bridging the gap between myths and evidence on bilingualism. Its main purpose is to engage with different sectors of society. BM is also the headquarters of a BM International Network of more than 20 branches, which provide complementary research expertise. BM has over 10 years of experience of engaging with individual and organisational stakeholders from outside academia.
The BM Network holds annual conferences which offer opportunities for knowledge exchange on latest research and best practices in public engagement.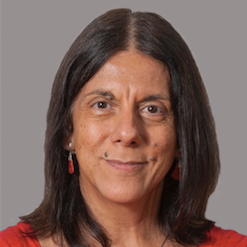 Antonella Sorace (Laurea, University of Rome; MA, University of Southern California; PhD, University of Edinburgh) is Professor of Developmental Linguistics at the University of Edinburgh. She is a Fellow of the Royal Society of Edinburgh and a Fellow of the Royal Society for the Encouragement of Arts, Manufactures and Commerce. In her career she has held research appointments and visiting professorships at institutions, including the University of Utrecht, the University of Tromsø, the Max Planck Institute for Psycholinguistics, Johns Hopkins University, Michigan State University, the University of Hamburg, and the University of Siena. Her research focuses on a number of interrelated questions that bring together linguistics, experimental psychology and cognitive science, and her research achievements and publications span different sub-fields of scientific enquiry. She is a world leading authority on bilingualism over the lifespan and is particularly well known for her studies of exceptionally talented ("near-native") adult second language speakers; for her research on the changes ("attrition") that take place in the native language of advanced second language speakers; for her investigation of bilingual language acquisition in early and late childhood, and of the effects of bilingualism in non-linguistic domains. She is also internationally known for her contribution to language typology, especially for her research on constrained variation at the lexicon-syntax interface, which she has investigated in many languages, and her studies of gradience in natural language. She is the founding director of Bilingualism Matters and was awarded a Beltane Fellowship for Public Engagement.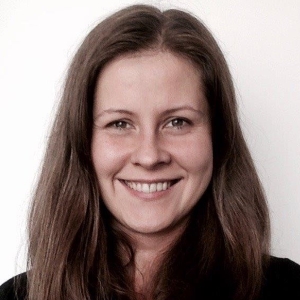 Dr Katarzyna Przybycien
Katarzyna Przybycien (PhD) is a Knowledge Exchange & Public Engagement professional with over 10 years' experience in designing, managing and delivering dissemination and engagement activities in contexts spanning community work, art, research and international collaboration. Her expertise is underpinned by her research on the impact of research on policymaking. In her previous role, she co-developed Heriot Watt Engage – a university-wide service for students and researchers, which in 2015 won the Association of Research Managers and Administrators (UK) Award for Public Engagement and Advocacy. In her current role, as a Research and Outreach Coordinator at the Bilingualism Matters Research and Information Centre she leads the development and implementation of a range of projects with externals stakeholders and students, including training and evaluation. She also convenes and chairs the Bilingualism Matters International Network Board and coordinates the BM Network wide initiatives.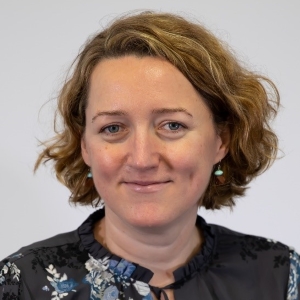 Ania Byerly (PhD) is a Senior Teaching Fellow in the Moray House School of Education and Sport, University of Edinburgh and a Programme Director for Teacher Education at the Bilingualism Matters. She contributes to Taught Masters programmes in the area of Language Education and Teaching English to Speakers of Other Languages (TESOL). These two programmes prepare future language teachers for success in their chosen national context, within the background of growing importance of intercultural communication. She also contributes to Initial Teacher Education programmes in the Scottish educational context, working with primary student teachers on issues relating to bilingualism, English as an Additional Language (EAL), anti-racism, intercultural education and general social justice issues.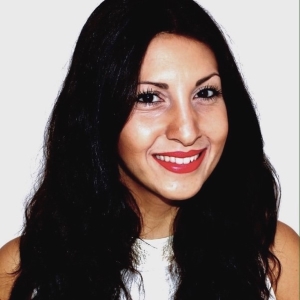 Roberta Spelorzi
email: roberta.spelorzi@ed.ac.uk
Roberta Spelorzi is a PhD candidate in Linguistics and English Language at the University of Edinburgh. Her research focuses on adult bilingualism across the lifespan, specifically on first language change and second language acquisition. Through a psycholinguistic approach she investigates different populations such as language learners, attriters and heritage speakers. Since obtaining her postgraduate degree in Education, she has been teaching languages at different Educational levels, including Higher Education. She has also been investigating the impact of multilingualism in the classroom and promoting its implementation. She is an Associate Fellow of the Higher Education Academy and a member of the Bilingualism Matters Edinburgh, where she is involved with public engagement, promoting and delivering workshops and events for families and teachers.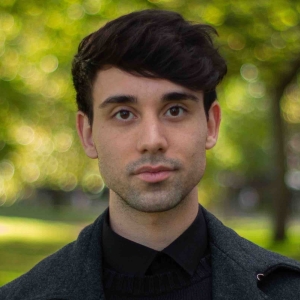 Mattia Zingaretti
email: mattia.zingaretti@ed.ac.uk
Mattia is an AHRC-funded PhD researcher in Linguistics and English Language at the University of Edinburgh, investigating first-language change in adult learners of a foreign language through the use of behavioural psycholinguistics methods. He holds an MSc in English Language from the University of Edinburgh, with a dissertation discussing the native-speaker ideal in light of research outcomes in first language attrition, which was awarded a Distinction. He previously completed his BA (summa cum laude) in English and German at the University of Rome La Sapienza, in which he focused on the teaching and learning of English and its varieties, with a particular interest for lingua-franca English. Mattia is also an Associate Fellow of the Higher Education Academy (AFHEA), and he is currently completing a PGCert in Academic Practice (Higher Education). Since 2018, he has been a tutor for a range of linguistics and language acquisition courses in the Linguistics and English Language department as well as Italian courses in the Department of European Languages and Cultures. Additionally, he volunteers for the Bilingualism Matters research and information centre at the University of Edinburgh, collaborating regularly on different projects and events which aim to bridge the gap between research and the wider public.